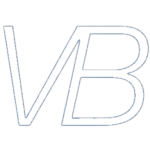 serving the VIRGINIA BEACH area as your guide on the journey to a healthier, happier self
VBMAT is Virginia Beach's own facility offering Muscle Activation Techniques (MAT(tm)), a revolutionary approach to the assessment and correction of muscular imbalances in the human body. VBMAT was founded and is currently operated by Michael Uncapher, owner of Stability CrossFit in Virginia Beach.


Founded by Greg Roskopf, MAT(tm) is a straightforward and non-invasive technique that is designed to balance the muscular system. MAT(tm) provides the tools to identify restrictions in motion and joint instability relating to muscle tightness and weakness. Through a unique and systematic format, Muscle Activation Techniques is used to "jumpstart" the muscle in order to create maximum efficiency.

Whether you are suffering with issues such as back pain, knee pain, shoulder pain/ instability, loss of mobility, plantar fasciitis, and more. MAT(tm) will allow you to get back to doing the things you enjoy in life. Call today to book an appointment!
positive & challenging environments promoting health, fitness, well being & community
From the Owner – Michael Uncapher: Certified since 2002, I was part of the 4th ever internship class for Muscle Activation Techniques(MAT). As a personal trainer prior to that, I worked with people everyday who had to work around injuries and avoid movements and activities. MAT gave me the tools to help those, and thousands since, not only get back to movements and activities they enjoyed, but helped to unleash a new potential that created a path to a more fulfilling life! I absolutely love providing hope for so many that think they have tried everything and seem to be at the end of their rope.
ARE YOU READY TO LEVEL UP?